Let's make your messages viral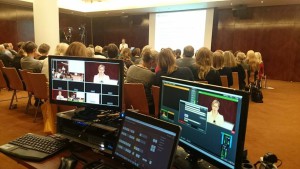 We offer live video streaming from all kinds of events, including conferences, sports and cultural events.
Based on the number of angles (cameras) necessary, we can find each event a perfect technical solution to match your budget and vision. It could be bold, it could be dynamic or it could be plain and simple.
We have done live video streams from Nordea Concert Hall, KUMU, Tallink cruise ship, Vaba Lava, Ahhaa centre and various conference centres at different hotels. We have also streamed video from small villages and secluded country houses, helping to spread the word to the world.
We have produced live stream for all main online media environments in Estonia such as ERR, Delfi, Postimees and Äripäev.